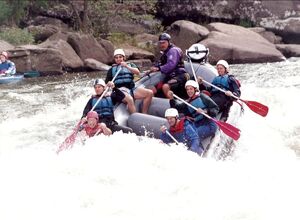 Welcome to the Mancations Wiki
Edit
Mancations are "man vacations." This wiki is an outlet for guys to share ideas about fun outings and destinations. It includes everything from weekend trips to longer vacations. Many of these trips would appeal to women as well, but the focus here is on vacations that appeal mostly to guys.
Like all wikis, this website is open to anyone who wants to contribute and edit. So please add to this mancations wiki to make it the best possible resource.
Mancation Activities
Edit
Here are some of the most popular types of mancations.
Mancation Destinations
Edit
Here are some popular mancation destinations.
Alabama
California
Connecticut
Hawaii
Idaho
Kansas
Maine
Maryland
Michigan
Mississippi
Nebraska
New Hampshire
New Jersey
New Mexico
North Carolina
North Dakota
Oklahoma
Oregon
Pennsylvania
Rhode Island
South Carolina
Vermont
Virginia
Washington
West Virginia
U.S. territories
Edit
District of Columbia
Puerto Rico
U.S. Virgin Islands
International
Edit
Mancation Resources
Edit
This section includes articles about mancations from the mainstream media as well as online sources.
Man Tripping, a website devoted to mancations and guys weekends.
News articles and lists of trip suggestions:
Latest activity
Edit